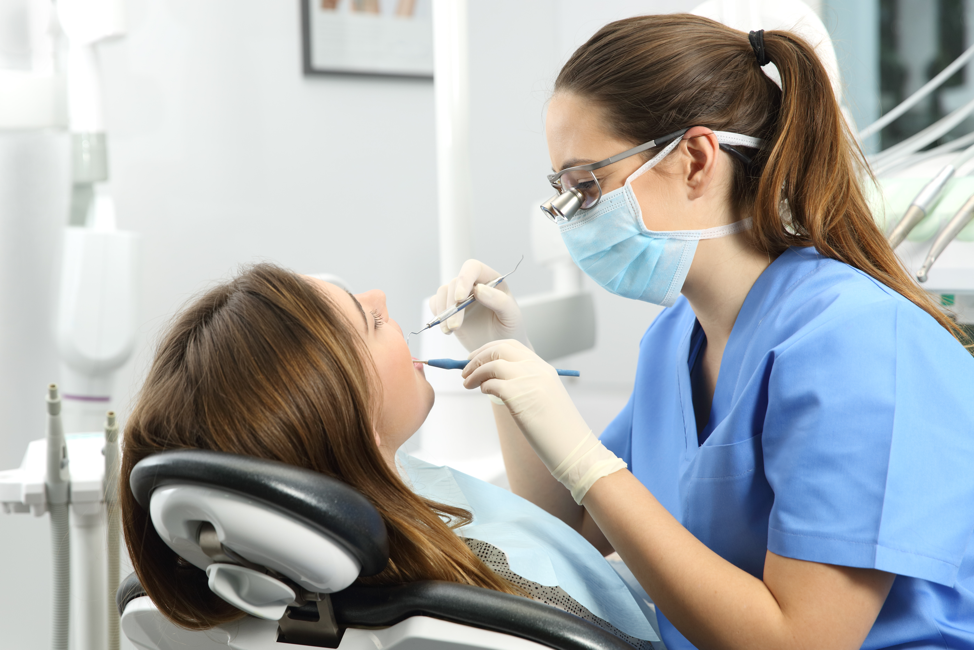 08 Dec

An Overview of the Professional Teeth Cleaning Process

If you've never had your teeth professionally cleaned by a dentist or hygienist before, the prospect can be a little daunting. This is especially true if you're insecure about the state of your oral hygiene.

However, in general teeth cleanings are nothing to worry about. They are standard dental procedures designed to keep your teeth and gums strong and healthy.

To ease any stress you might have, we're going to discuss the specifics of teeth cleanings in Sauganash. This should help you understand the various steps in the process.
Initial Examination
First, before the teeth cleaning begins, the dental hygienist will inspect your teeth and gums, looking for obvious signs of deterioration or decay. If no major signs exist, the cleaning process will begin.
Generally, there is little to worry about during this phase of the inspection. Most patients have no remarkable issues that would halt the start of the cleaning.
Plaque and Tartar Removal
The cleaning will begin with the process of plaque and tartar removal. Plaque and tartar are the substances that can coat the teeth, exposing them to harmful bacteria. These two substances need to be removed to prevent long-term tooth decay and periodontal disease which can cause tooth loss if untreated.
During this process, the hygienist will use a metal scaler to remove plaque and tartar from the surface of the teeth. Each tooth will be cleaned in order to remove all plaque and tartar.
Polish
After tartar and plaque have been removed, you will have your teeth polished with a rubber cup and polishing paste. The purpose of this polish is to remove any residual surface stains and plaque, making for a smooth, shiny feeling.
Some patients can get nervous during this part of the procedure, as the toothbrush emits something of a loud, squeaking noise. However, it's entirely safe, causing neither harm nor pain, maybe a slight tickle.
Flossing
Next, you will have your teeth flossed. This is a conventional flossing, no different from what you should be doing at home every day in front of your bathroom mirror. The hygienist will make sure to floss between each and every one of your teeth, going as deep as possible to maximize plaque and tartar reduction and to demonstrate proper technique.
Post-Examination
The fluoride application is generally the last component of the teeth cleaning process. Before it has been applied, the dentist will come in to examine your teeth. During this examination, the dentist will look for cavities, signs of potential future cavities, and other general issues.
He or she might also give you advice on how to care for your teeth. This examination is about being proactive, and fighting tooth decay head on.  Once the exam is done, the fluoride is applied and your appointment is complete.
Fluoride Administration
In most teeth cleanings, you will have fluoride applied to your teeth. Fluoride is an effective  substance designed to protect your teeth from cavities and other forms of tooth decay. Generally, a fluoride application will benefit you for months.
Typically, during this process, a fluoride varnish is put on an applicator that is applied to your teeth and the process is complete.  Eating and drinking can resume promptly afterwards.  Your hygienist will walk you through the proper procedures.
Looking for a Dentist in Sauganash?
Are you interested in scheduling a professional teeth cleaning? Looking for a dentist in Sauganash, Illinois? If so, the dental professionals with Dental Innovations are the people to see.
Headed by Dr. Thomas E. Murray, we aim to provide calm, comfortable, and relaxing dental care to each and every one of our patients. We not only take your teeth and gums into consideration, but your whole body health as well.
Contact us now to schedule an appointment with Dr. Murray!